Alma Center VFW Post Installs New Officers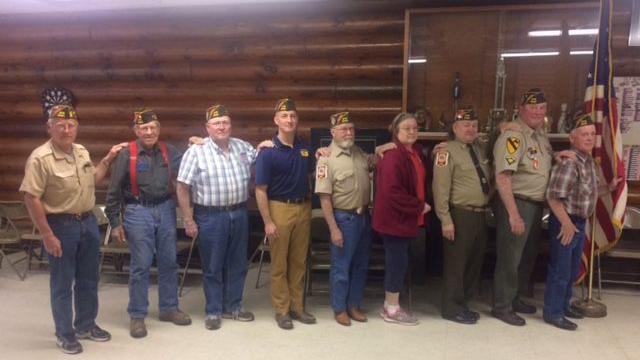 Alma Center VFW Post installs new officers
On May 8, the Alma Center Veterans of Foreign Wars Post 8494 installed newly elected officers.
The VFW performs a number of volunteer services for veterans and the community including providing color guard for funeral services, placing crosses at the graves of deceased veterans and working with local communities and Lion's clubs to organize community events, Memorial Day Ceremonies, Veteran's Picnics and participating in parades and local school veteran events.
The VFW post also sponsors the Voice of Democracy and Patriot Pen college scholarships.
Other causes supported by the VFW post include the VFW National Home for Children, Jackson County …