Clark Pledges To 'love, Cherish And Honor' SCSU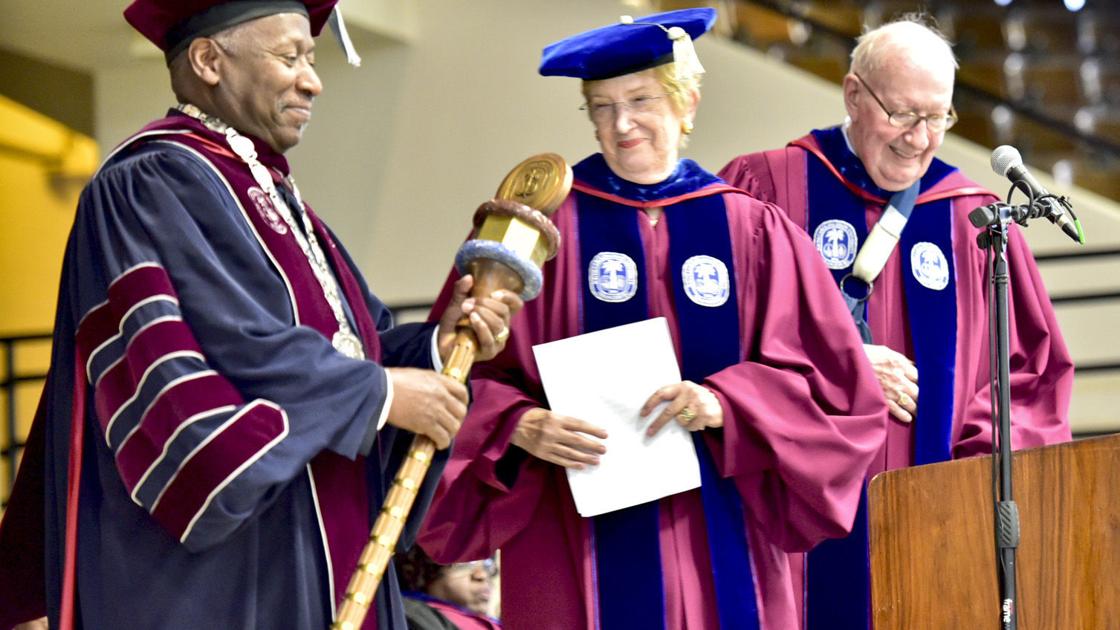 Clark pledges to 'love, cherish and honor' SCSU
South Carolina State University "can fly and soar to greater heights," James E. Clark said Sunday after his installation as the institution's 12th president.
Clark received the robe and other articles of the office of president during his investiture ceremony at Smith-Hammond-Middleton Memorial Center.
"Greatness is not out of our reach, because greatness is already here," Clark said. It just "needs to be nurtured."
"Never should we hold back the greatness in these walls. We must tell our story and continue to tell our story until there's no one left … to tell," he said.
"I am so grateful …