Congresswomen Encourage Churchgoers To Vote Early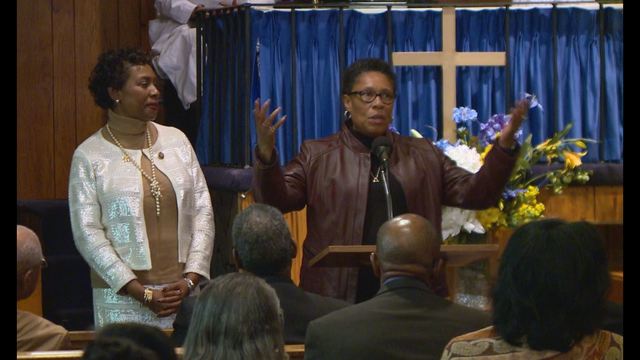 U.S. Rep. Marcia Fudge (D-OH 11) and U.S. Rep. Yvette Clarke (D-NY 11) appeared at several events Sunday morning in a 'Souls to Polls' push.
They were encouraging churchgoers to vote early. One of the locations was Zion Baptist Church on Lee Road in Cleveland. They also visited Starlight Baptist Church on Euclid Avenue and made a stop at the Cuyahoga County Board of Elections.