Cory Booker, U.S. Senator From New Jersey, Urges Winston-Salem State Students To Vote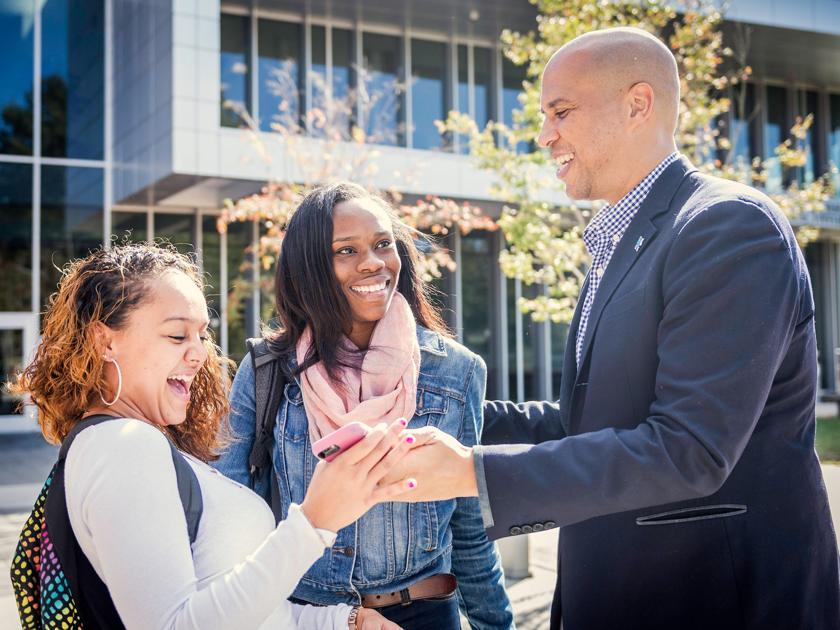 Cory Booker, U.S. Senator from New Jersey, urges Winston-Salem State students to vote
The message U.S. Sen. Cory Booker gave students at Winston-Salem State University Friday couldn't have been any clearer — go vote.
In fact, he said, go vote now.
Booker, campaigning for Democratic presidential nominee Hillary Clinton, told students who were having lunch in Kennedy Dining Hall on campus that they shouldn't wait until Election Day. He mentioned reports of voter intimidation and other problems at polling sites. The U.S. Department of Justice is sending monitors to several counties, including Forsyth, on Election Day.
"You never know what will happen," Booker said.
Early voting ends in North Carolina …