DeVos Talks Values Of School Choice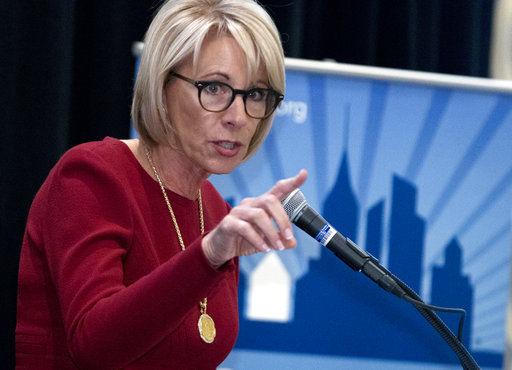 DeVos talks values of school choice
WASHINGTON – Education Secretary Betsy DeVos made it personal Monday in selling school choice for parents who cannot afford to send their kids to private schools.
It was a "fundamental injustice," she said, that they did not have the same option she had in sending her children to private schools while raising them in Grand Rapids, Michigan.
DeVos spoke to hundreds of state education officials in Washington for the Council of Chief State School Officers legislative conference, arguing she wants to free them and the parents of school children from restraints on what is best for American students.
Her comments came …