Dreamers March To Gov. Carney's Office In Dover, Protesting End Of DACA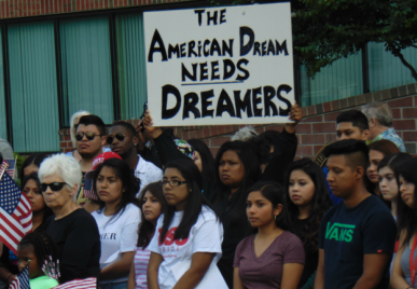 Dreamers march to Gov. Carney's office in Dover, protesting end of DACA
Dozens of dreamers and supporters alike lined the streets of Dover to protest the end of the Deferred Action for Childhood Arrivals (DACA) program, as they expressed a unison fear of deportation while marching to the office of Governor John Carney.
The halt of the program was meant to put pressure on Congress to find a legislative solution, which Congresswoman Lisa Blunt-Rochester has already started working on.
Congresswoman Blunt-Rochester took a train from Washington D.C. to Wilmington so she could participate in the march, where she said she was never more proud to represent them. 
Article continues below advertisement
" …