Five Louisiana Groups Split $250,000 UnitedHealthcare Grant For Flood Recovery Projects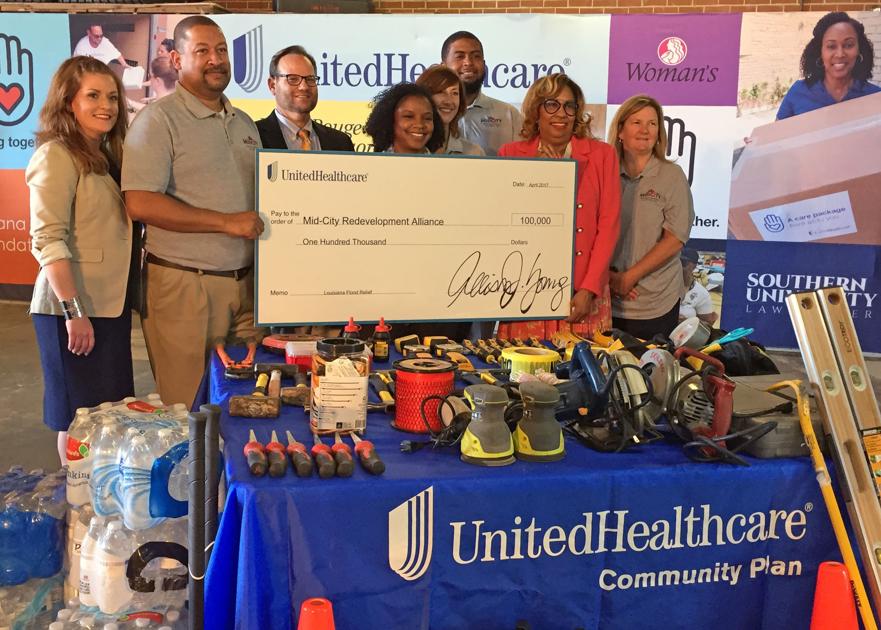 Five Louisiana groups split $250,000 UnitedHealthcare grant for flood recovery projects
Among ladders and power tools, groups of people posed Thursday with massive checks and discussed how they plan to use both the money and equipment for flood recovery work.
They were representing five organizations that received a total of $250,000 in grants from insurance company UnitedHealthcare to support projects from rebuilding flooded homes to offering mammograms in a mobile vehicle.
Allison Young, CEO of UnitedHealthcare Community Plan of Louisiana, said her team looked for organizations already "making a difference in people's lives" to receive the funds through the Baton Rouge Area Foundation.
The Mid City Redevelopment Alliance opened its garage doors …