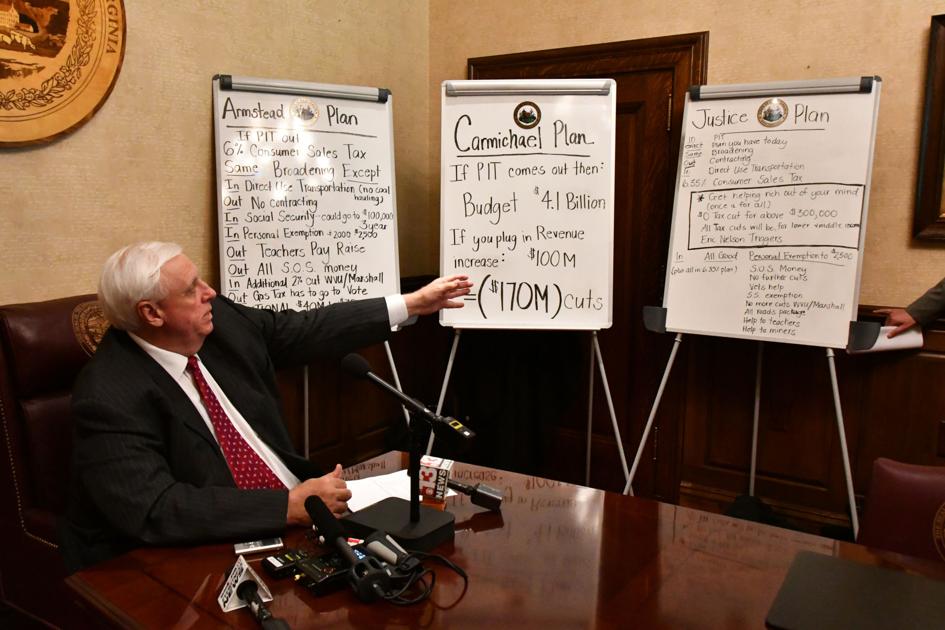 Gov. Justice pleads with lawmakers to vote
CHARLESTON – With 18 days to go before the start of fiscal year 2018, Gov. Jim Justice on Monday told lawmakers "it's time to vote" on revenue and budget measures to avoid a government shutdown and further spending of taxpayer money.
The governor also presented three new revenue plans during a news conference in the Governor's Executive Meeting Room, where he told media the plans were devised last weekend during a two-hour-long meeting with Senate President Mitch Carmichael, R-Jackson, and House of Delegates Speaker Tim Armstead, R-Kanawha.
The governor's plans were posed to Democrats and Republicans during their respective caucus meetings Monday, …