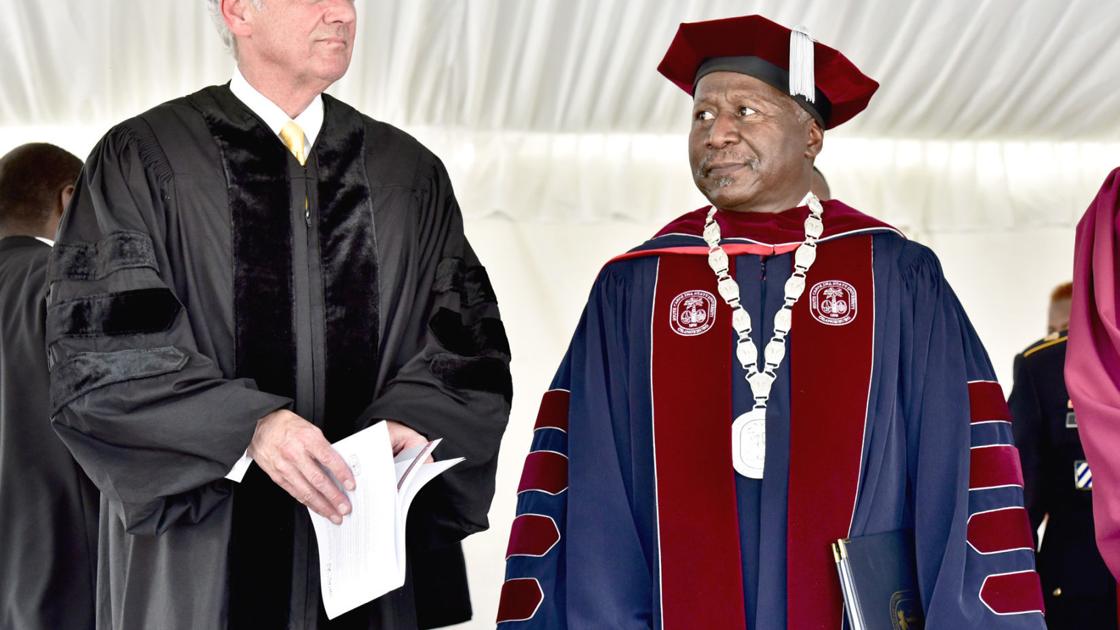 Gov. McMaster to SCSU grads: 'Always push yourself'
A beautiful day greeted South Carolina State University's 2017 graduates as they listened to Gov. Henry McMaster offer advice for their post-college lives Friday evening at Oliver C. Dawson Stadium.
Using examples from his own life, McMaster urged the students to "always push yourself.
"If you can, get others to push you too. Confront your fears, attack your fears, and you will discover you are stronger than they are."
When he was going to try his first case as an attorney in 1974, McMaster was "petrified." His father reassured him that "when you're nervous, that's when you really think."
…