Henry County, South Fulton Celebrate MLK Statue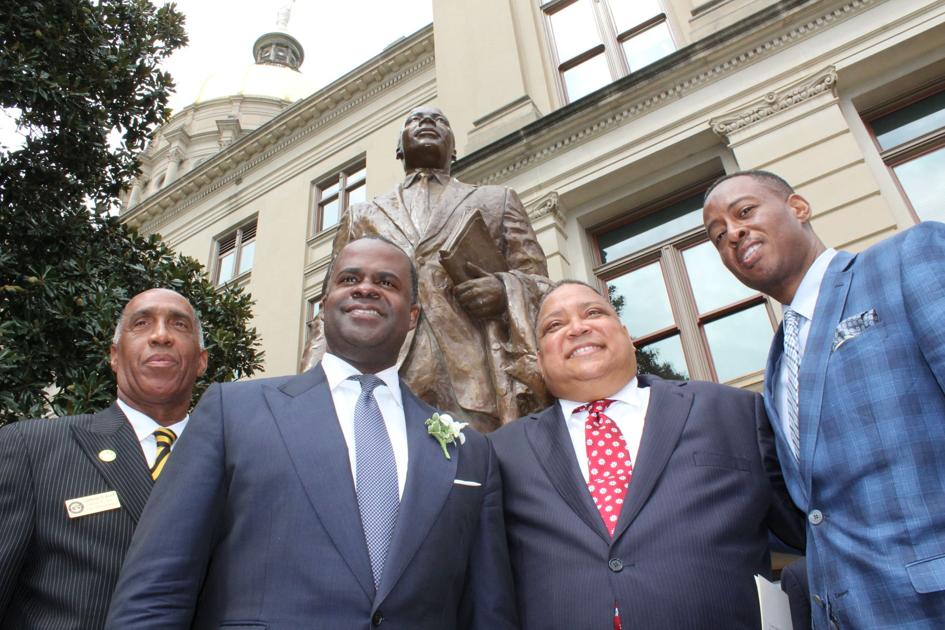 Henry County, south Fulton celebrate MLK statue
On the morning of Aug. 28, the 54th anniversary of the "I Have a Dream" speech, Atlanta's attention focused on civil rights leader the Rev. Martin Luther King Jr.
A $300,000 bronze likeness eight feet tall towered above those who came to celebrate its arrival at the state Capitol grounds on the corner of a street bearing his name.
District 10 State Sen. Emanuel Jones, D-Decatur, who represents part of Henry County, played a role in its creation as chair of the Martin Luther King Advisory Council.
"The MLK Jr. statue unveiling is an ideal moment for all of us to focus …