Honor The Constitution By Impeaching Jeff Sessions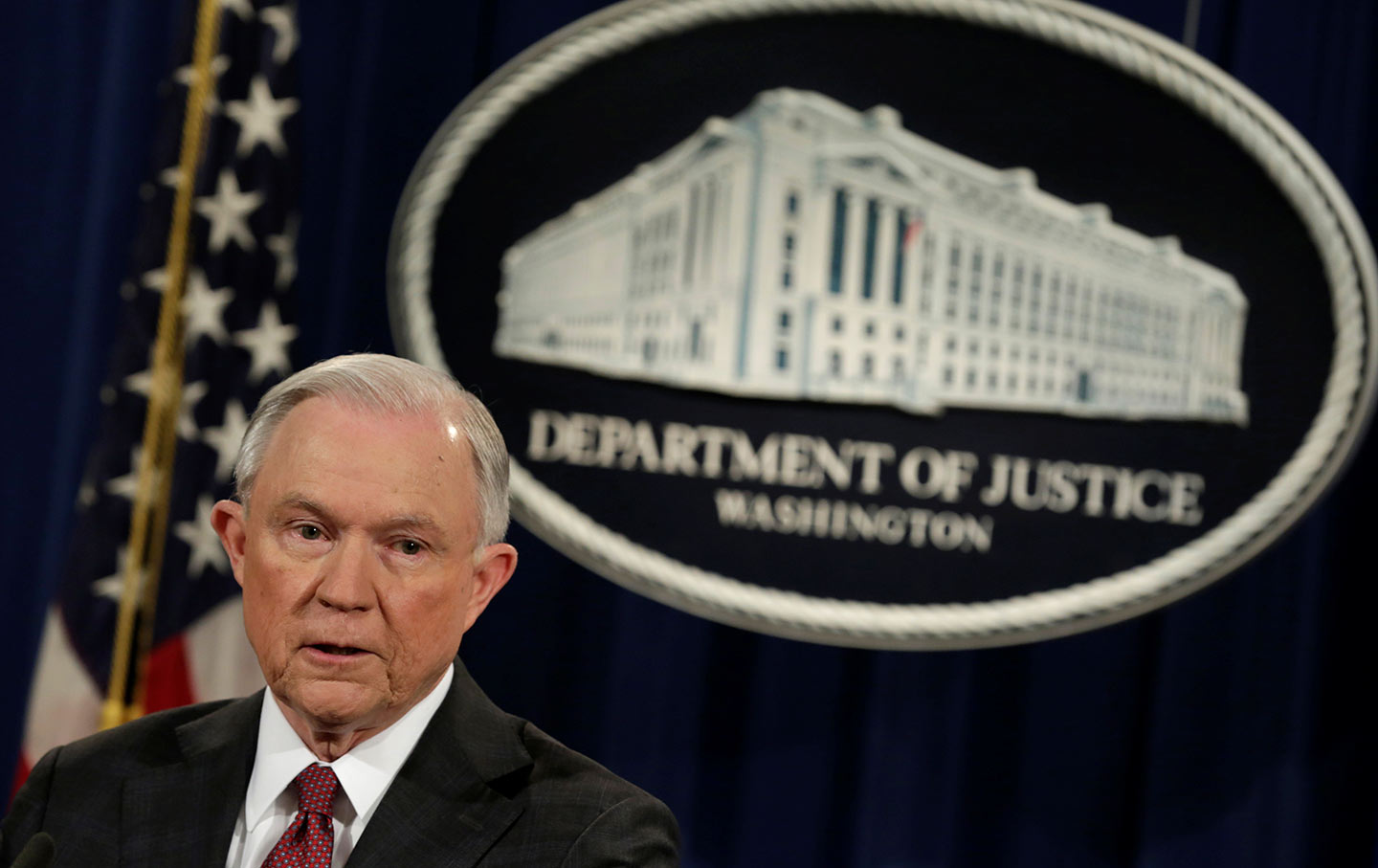 Honor the Constitution by Impeaching Jeff Sessions
Jeff Sessions speaks at a news conference at the Justice Department in Washington, DC, on March 2, 2017. (Reuters / Yuri Gripas)
Want to Fight Back?
Sign up for Take Action Now and get three actions in your inbox every Tuesday.
Thank you for signing up. For more from The Nation, check out our latest issue.
Subscribe now for as little as $2 a month!
Support Progressive Journalism
The Nation is reader supported: Chip in $10 or more to help us continue to write about the issues that matter.
Fight Back!
Sign up for Take Action Now and we'll send you three meaningful actions …