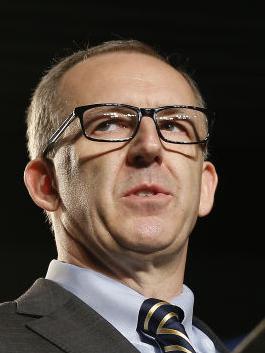 Intra-conference transfer proposal tabled
DESTIN, Fla. — Nick Saban's opposition to transfer "free agency" was heard loud and clear by the Southeastern Conference presidents, who Friday chose to table a proposal that would effectively have cleared the way for intra-conference graduate transfers.
During a somewhat slow week at the annual SEC Spring Meetings, a vote on SEC legislative proposal No. 9 — submitted by Georgia following last August's successful cross-conference transfer of former Alabama defensive back Maurice Smith — was shut down for the foreseeable future while an NCAA task force reviews the entire graduate transfer process.
"The graduate transfer proposal was tabled for a year …