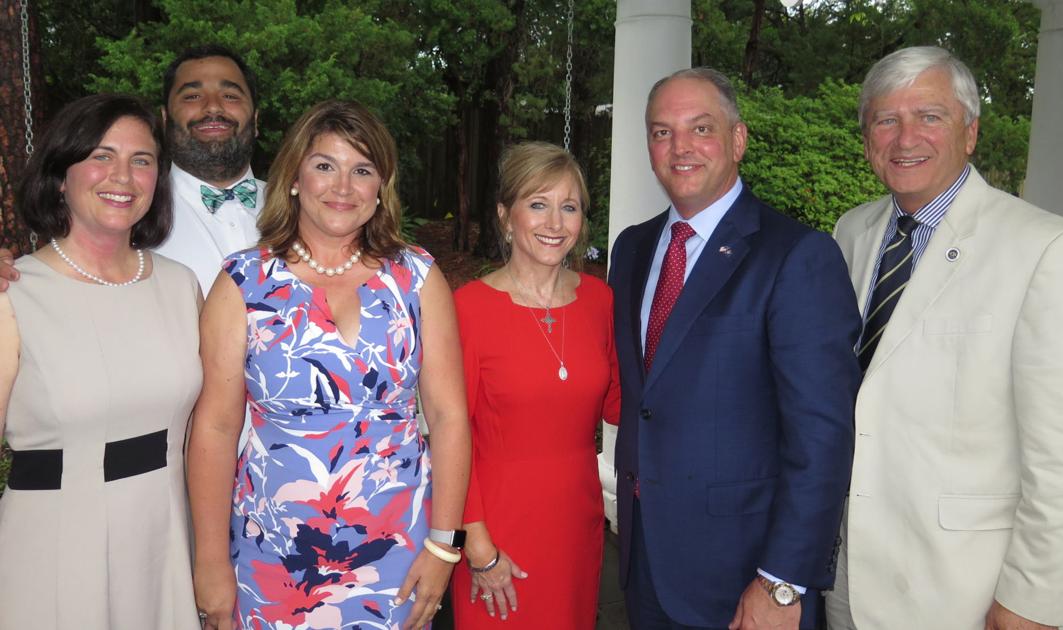 Pam's Party Line: Mansion rose garden dedication
The first week of June was, thankfully, a little slower, at least on the social scene. Goodness knows we've all been running nonstop from party to party over the past two months.
My one outing was to the Governor's Mansion June 1, where first lady Donna Edwards and Gov. John Bel Edwards dedicated the mansion's rose garden in memory of Rose Landry Long, the late wife of state Sen. Gerald Long, of Winnfield.
"I don't know if you noticed, but the sun came out during Rev. (Rodney) Wood's prayer," said the governor on what was predominantly an overcast afternoon. "I think …