Rep. Lacy Clay Files Suit Over Ferguson-inspired Painting Taken Down In US Capitol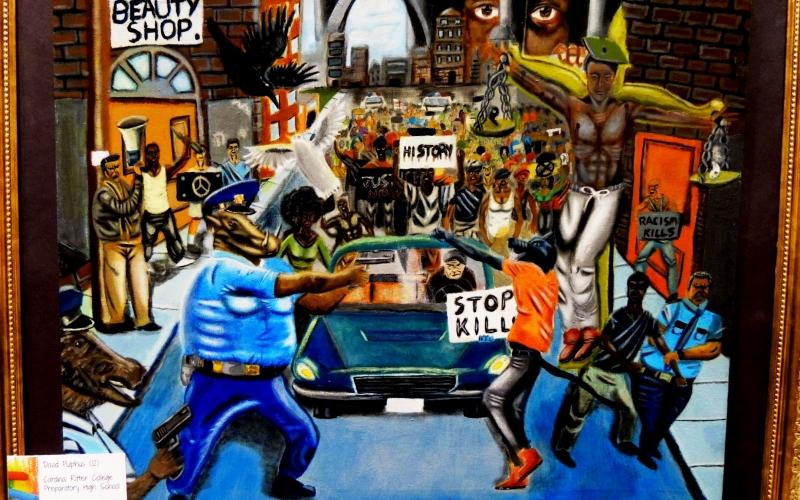 Rep. Lacy Clay files suit over Ferguson-inspired painting taken down in US Capitol
Updated at 12:50 p.m. — The fight over a St. Louis student's painting that has been repeatedly removed or re-hung in the U.S. Capitol is now in federal court.
U.S. Rep. William Lacy Clay, D-University City, filed suit Tuesday in Washington. It challenges officials' decision last month to remove the painting, named "Untitled #1" and done by former Cardinal Ritter student David Pulphus. It was among the winners in an annual congressional art contest.
The painting focuses on the unrest in Ferguson following the 2014 police shooting that killed 18-year-old Michael Brown. 
In a telephone interview shortly after the suit …