SCSU, Claflin Students Earn Military Commissions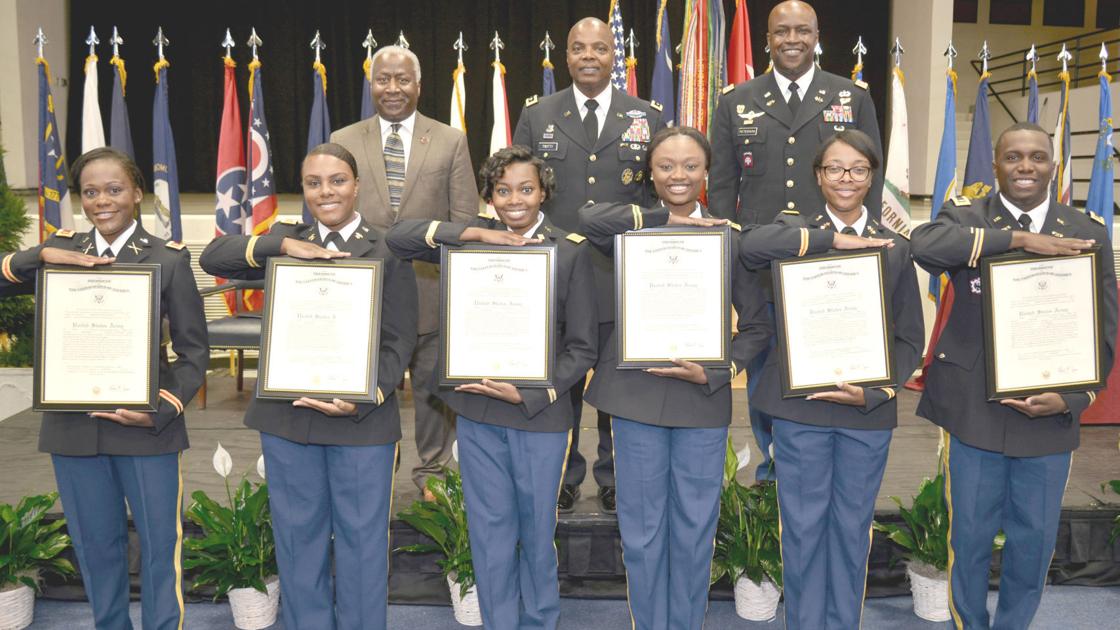 SCSU, Claflin students earn military commissions
Six students from South Carolina State and Claflin universities were commissioned as military officers during a Thursday ceremony.
U.S. Army Lt. General Stephen M. Twitty, a 1985 graduate of S.C. State, returned to speak at the ceremony, which was held in the Smith-Hammond-Middleton Memorial Center.
Since its establishment in 1947, the S.C. State University Bulldog Battalion has equipped students with the skills needed to lead on and off the battlefield.
Claflin has offered Air Force and Army ROTC programs through a cross-enrollment agreement with S.C. State since 1967.
The students who received their commissions have made a commitment to …