This "Magical" Capitol Steps Moment Will Make You Feel Better About The World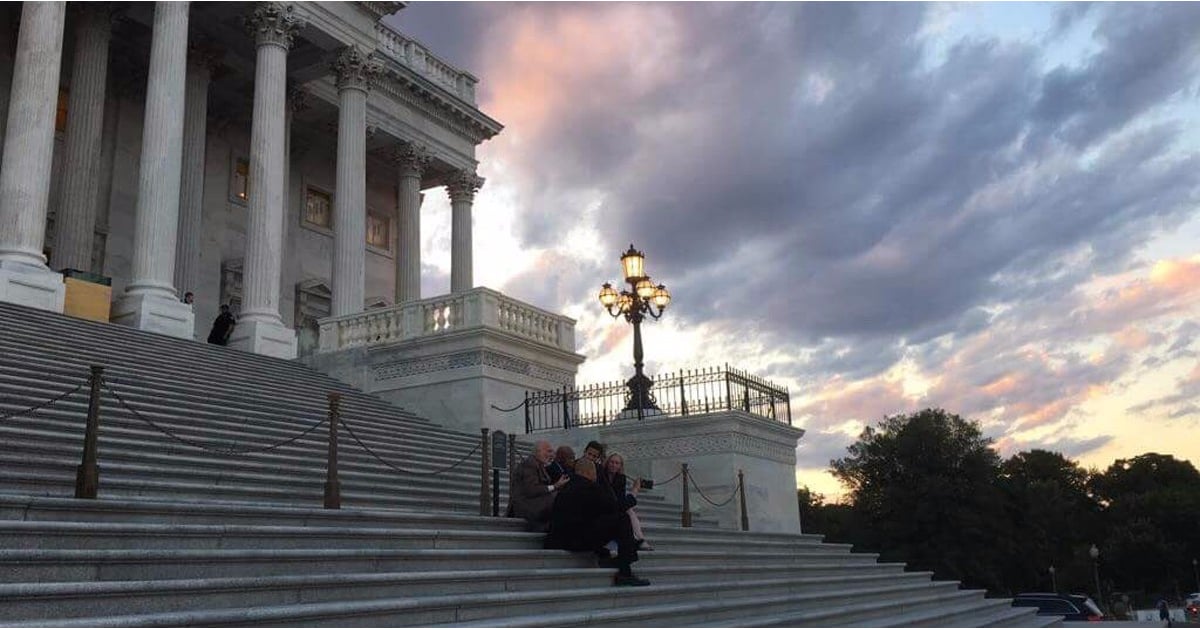 This "Magical" Capitol Steps Moment Will Make You Feel Better About the World
1. Tonight, something kinda magical happened on the steps of the Capitol. It started like this: pic.twitter.com/9HDvz4K4W6
— Ben Wikler (@benwikler) June 27, 2017
As politicians continue to mull over the polarizing Senate healthcare bill, a profound Capitol Hill moment is uplifting those who have lost hope due to the current political climate. On June 26, Senator Cory Booker and Representative John Lewis sat down on the steps of the Capitol Building to discuss the healthcare proposal via Facebook livestream.
2. Those two guys on the Capitol steps: NJ Sen @CoryBooker and civil rights hero @repjohnlewis. Another shot of the beginning: …